The 23rd Guangzhou International Fluid Exhibition and Valve, Pipe, Fitting and Flange Exhibition in 2020
Pubdate:2020-07-11 10:17 Views:159
The 23rd Guangzhou International Fluid Exhibition and Valves, Pipes, Pipes and Flanges Exhibition in 2020——FLOWEXPO-The 23rd Guangzhou International Fluid Exhibition and Valves, Pipes, Pipes and Flanges Exhibition was founded in 1997 and is fixed once a year Held in Guangzhou. Recognized by the industry as "exhibition professional, audience matching, remarkable effect", it is also a brand exhibition recognized by Guangzhou. Our exhibition is one of the largest, most professional and technologically advanced exhibitions in the fluid industry. It is a brand exhibition, engineering procurement, technical procurement, supporting cooperation, user negotiations, import and export, distribution agents, OEM Important channel.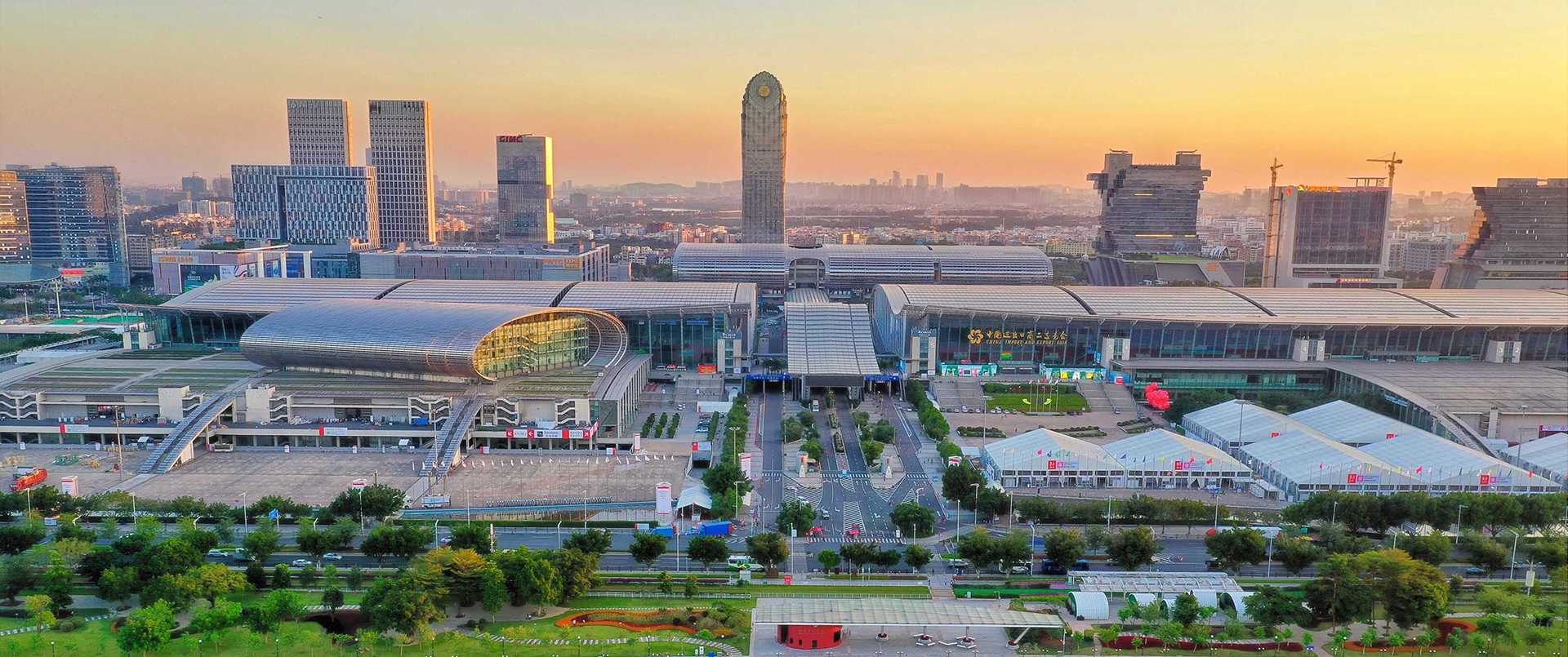 FLOWEXPO is located in water/purified water/sewage, hot water/steam, oil/natural gas/gas, air/compressed air/smoke gas, industrial liquid/gas/powder/mixture treatment, processing, transportation, measurement, control engineering. service. FLOWEXPO is not only an industry exchange and trade cooperation platform, but also a weather vane that has a profound impact on the development of the industry. FLOWEXPO attracts more than 10,000 professional buyers and suppliers from more than 40 countries and regions every year.
Global industry exchanges and B2B trade shows. With the implementation of the country's Belt and Road strategy. We focus on inviting professionals from countries along the Belt and Road to visit. Let exhibitors face the business opportunities along the Belt and Road. Allow exhibitors to get real export opportunities.
Concurrent activities:
Belt and Road International Energy and Chemical Equipment and Technology Innovation Summit Forum
2020 Guangzhou Pump System Energy Saving Technology Forum
2020 South China Environmental Industry Development Forum and Water Treatment Technology Exchange Conference
2020 Guangdong Gas Technology Industry Exchange Salon
2020 Technology Innovation Product Awards
The 23rd Guangzhou International Fluid Exhibition and Valves, Pipes, Pipes and Flanges Exhibition in 2020 has:
13,580 professional visitors;
376 exhibitors;
15,200 square meters of exhibition area.
Main exhibits of this exhibition:
Fluid control equipment: valves, vacuum valves, regulating valves, solenoid valves, actuators, flanges, valve bodies, valve stems, valve springs, other accessories.
Fluid delivery pipelines: pipes, fittings, pipes, stainless steel pipes, sanitary pipes, sanitary stainless steel pipes, pipe network systems.
Fluid delivery system: pumps, vacuum pumps, air compressors, blowers, fans, vacuum equipment.
Fluid instruments: thermometers, temperature sensors, pressure gauges, flow meters/flow meters, level measuring instruments, analytical instruments and automated control systems.
Fluid processing equipment: heat exchange equipment, steaming equipment, extraction equipment, adsorption equipment, separation equipment, drying equipment, pressure vessels, etc.
Fluid environmental protection equipment: filtration equipment, water treatment equipment, sewage treatment equipment, air purification equipment, desulfurization and dust removal equipment, environmental protection equipment.
Fluid cooling equipment: cooling tower, cooler, chiller/unit, condenser
Fluid transmission systems and sealing components: fluid sealing systems, rubber sealing products, mechanical seals, fluoroplastic products, sealing materials, hydraulic components, pneumatic components, etc.
Fluid machinery accessories: castings and forgings, flange gaskets, fasteners, valve positioners, etc.
This exhibition is specially created for people in the following fields:
Petrochemical, electronic appliances, transportation, automobile industry, papermaking and printing, construction engineering, municipal engineering, energy and environmental protection, mechanical equipment, etc.
Overseas buyers: Kyrgyz Petroleum and Natural Gas, Georgian Ministry of Economic Affairs, National Petroleum and Natural Gas Bureau, National Academy of Sciences of Ukraine, Rosneft, FIDEMARS.A., ALMARWAH TRADE, PT. Budijaya Makmursentosa, SAS Tech Solution Co., Ltd., SMCHKO
Petrochemical: Guangdong Huachuang Chemical Co., Ltd., Guangzhou Paper Group Co., Ltd., CNOOC Shell Petrochemical Co., Ltd., Colgate.
Industrial gases: Guangzhou Sanhe Industrial Gas Co., Ltd., Liuzhou Xineng Gas Co., Ltd., Guangzhou Guanggang Gas Co., Ltd., Foshan Fogang Gas Co., Ltd., Foshan Messer, Guangdong Huate Gas, Guangzhou Xinhe Gas, Zhuhai Dalinwan Industry Gas, Linde gas of Guangzhou Steel.
Environmental protection engineering: Guangzhou Hongda Engineering Consulting Group Co., Ltd., Guangzhou Baozhongbao Environmental Protection Equipment Co., Ltd., Dongguan Kangla Environmental Protection Technology Co., Ltd., Hangzhou Qiushi Membrane Technology Co., Ltd., and Jiangsu Runjin Environmental Engineering Technology Co., Ltd.
Municipal engineering: Datong Sanjian Group Co., Ltd., Guangzhou Metro Group, Cangzhou Port Group, China Communications Fourth Navigation Engineering Bureau Co., Ltd., Guangdong Lanzhong Construction Engineering Co., Ltd.
Real Estate/Design Institute: Evergrande Group, Country Garden Group, Zhongshui Pearl River Planning Survey and Design Co., Ltd., Overseas Chinese Hospital, China Construction Group, China Central Design Institute, Guangzhou Environmental Protection Engineering Design Institute Co., Ltd., China Central Design Institute, China Communications Sihang Design institute.
Pharmaceuticals: Guangyao Baiyunshan Pharmaceutical, Liangjian Good Medicine, Zhejiang Xinhecheng Co., Ltd., Shandong Luwei Pharmaceutical Co., Ltd.
Importers/distributors: Guangzhou Guangwei Trading Co., Ltd., Shenzhen Xiong Falcon Trading Co., Ltd., Dongguan Mingyang Building Materials Co., Ltd., Guangdong Watts Valve Co., Ltd., Nanyue Hardware Electromechanical Supply Station.
Star exhibitors:
Zhejiang Bethel Technology Co., Ltd., Wenzhou Roba Automation, Suzhou Dur Gas Chemical Equipment, Zhuzhou Tongda Alloy Co., Ltd., FIDEMAR, Kyrgyz Oil and Gas Co., Ltd., Guangdong Electroplating Industry Association, etc.
Why exhibit:
Fluid Machinery International Trade Platform: After 23 years of precipitation, FLOWEXPO attracts more than 10,000 professional audiences from more than 40 countries every year.
Helping the National Strategy: With the implementation of the national strategies of the "Belt and Road" countries and the Guangdong-Hong Kong-Macao Greater Bay Area, fluid machinery, as an indispensable basic machinery and equipment for all walks of life, provides huge market demand.
Strong economic radiation capability: Guangzhou is an important economic and trade center of China, an important city under the national strategy of the "Belt and Road" and the "Guangdong-Hong Kong-Macao Greater Bay Area". It is also an import and export trade base for fluid machinery and has a strong economic radiation capability.
Targeted invitation to international buyers: The organizer sends regular emails to more than 600,000 overseas buyers in the database to give feedback on the progress of the exhibition and help exhibitors explore the overseas market. It is expected that there will be more than 1,000 overseas visitors at this exhibition.
Strong cooperation and win-win cooperation: more than 60 organizations including energy, electricity, petroleum, chemical industry, metallurgy, daily chemical, paint, biomedicine, papermaking, municipal construction, construction, water supply, gas supply, sewage treatment, environmental protection engineering, machinery Manufacturing, plastic machinery, medical equipment and other related industry associations, in cooperation with more than 30 energy chemical industry parks, invite professional visitors to visit and purchase.
All-round publicity: The organization unit has reached strategic cooperation with 300 media and more than 50 overseas promotion platforms to promote the whole process.
Over the same period, look ahead to the future of the industry: Over 20 events were held during the same period to talk to industry leaders and look forward to the industry's development prospects, so that the exhibition integrates exhibitions, trade exchanges, investment negotiations, and technical exchanges into an all-round event.